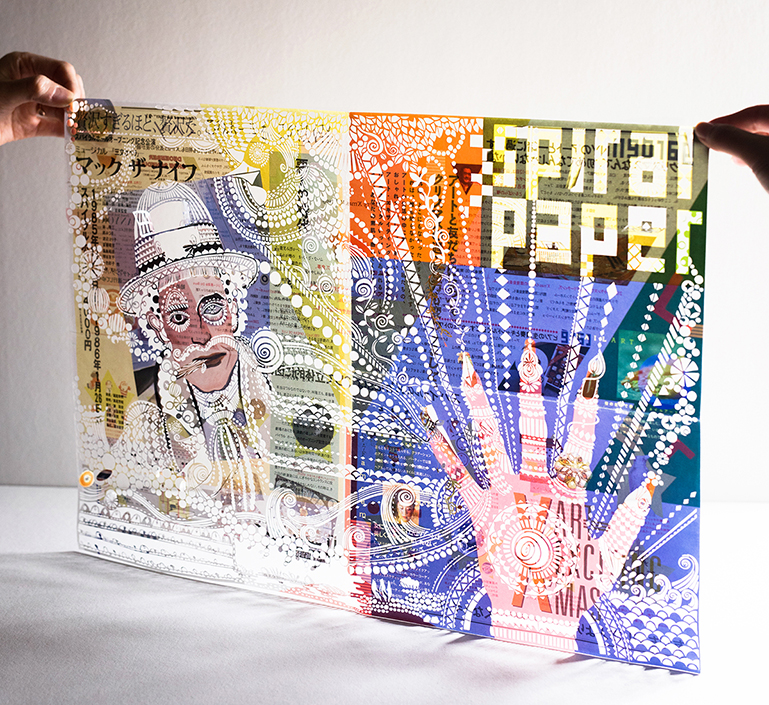 Spiral Paper First Issue Art Work  Photo : Saori Tao
tanaka macoto is a kiri-e artist (kiri-e = the Japanese art of paper-cutting) . Her unique style associates the meaning of the images and the words she extracts from receipts and books with the shapes she cuts out and turn them into. Recently, she has been working at the MV of Naoto Inti Raymi's song "shiori" (2018). She has also been working, on commercials, such ad the Special Movie for the 10 years of Shiseido make-up brand "MAJOLICA MAJORCA" (2013).
In 2019, her work "Tada no Kamisama" was awarded with the Grand Prize at the 20th Spiral Creators Independent Festival. Selected from 150 exhibitors, she has won a solo show at Showcase (Spiral 1F), that took place in January 2020.
For Spiral Paper no.152, the 35th Anniversary Issue, she has been working on the first issue of Spiral Paper, published 35 years ago. The portrait of Boss Mac of the underworld from the musical "Mac the Knife" that was used to advertise the performance on Spiral Paper first issue was transformed, under the hands of tanaka macoto,  into a cheerful uncle.
From April 13th at 11:00, at Spiral Online Store, her works "Tada no Kamisama"  are digitally exhibited and put on sale (in Japanese only, delivery only in Japan ).  We hope you enjoy!
 Spiral Paper Making Off
Tada no Kamisama
For this series of works tanaka macoto has used as medium, the receipts of her daily purchases cutting them out in the shape of Gods associated with the meaning of the words, name of products and brands she intentionally left on the receipt. This work was born from the humorous idea of purifying the receiptsby giving them the form of a God. In this exhibition, 44 unique mandalas of gods, including new works, are exhibited.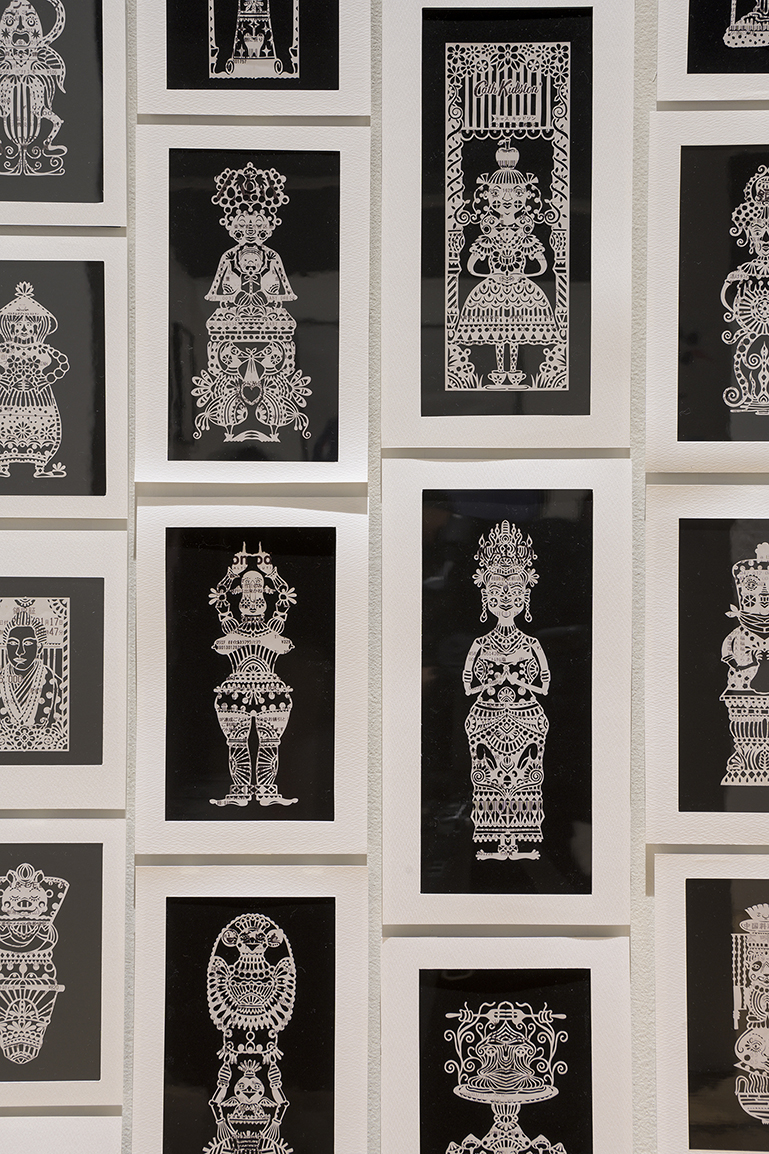 Items on sale at Spiral Online Store (from 2020.4.13)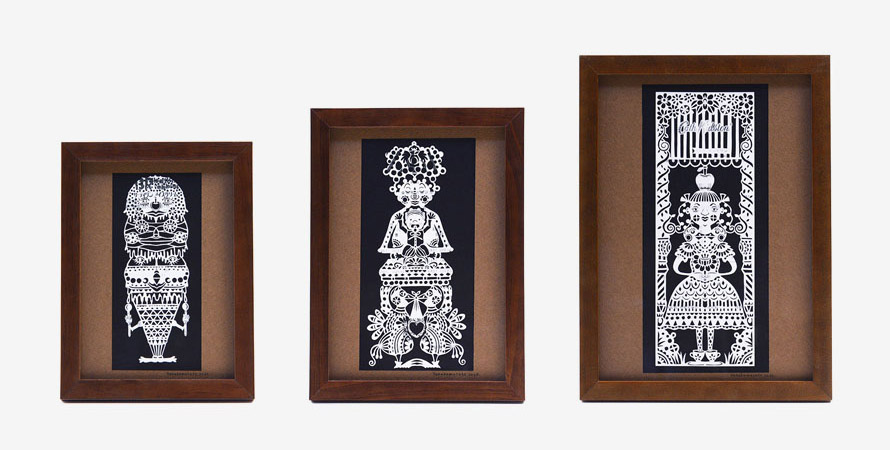 Profile