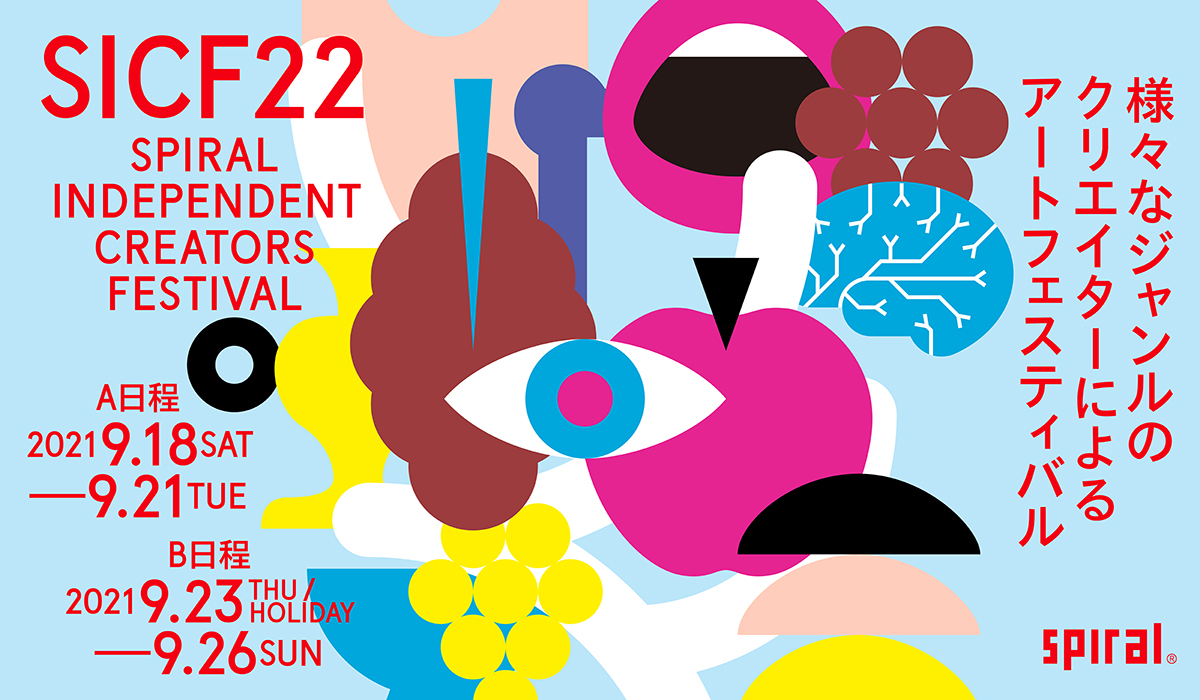 SICF22(22nd Spiral independent Creators Festival)
Spiral aspires to discover, foster, and support emerging artists and designers through its festival SICF. The 22 Spiral Independant Creators Festival will take place from September 18th to September 26th 2021.
In the EXHIBITION section, 100 creators will present their pieces, from sculptures and installation, to media art, photography or painting. The new section MARKET will be host to 55 creators in the fields of design, crafts, fashion, textile or accessories. They will exhibit and sell creations that will enrich your life.
At the end of the festival, a series of prizes is announced, including the Judges' Awards, Semi-Grand Prize, and Grand Prize as well as the Audience Award, which is selected by visitors. The Grand Prize winners receive the opportunity to exhibit their work at Spiral in a solo exhibition of a one week duration.
This year also, Spiral Independent Creators Festival has selected creators presenting works that are not bound by existing genres.
More information about the exhibitors and their works can be found on SICF website here.